Home : Photos : 2002 Comic Con Pictures : Page 2
---
Comic Con 2002 Pictures
The whole Bat-Family
Robin from the Batman movies
Batgirl!
Catwoman and a willing accomplice!
A wonderful Wonder Woman!
Ok I know, I should be shot for that one...
The Joker and Harley Quinn
Superman! Ok I don't know about you, but he really looks like Christopher Reeve in the Superman movies...
Psylock basically made me speechless whenever I saw her. :O
Cyclops and Wolverine
Poison Ivy
The Greatest American Hero!
Lara Croft and Black Cat
Talk about your Superfriends
Vera Vanguard
as the Black Widow
| | |
| --- | --- |
| | |
| Speaking of Lara Crofts... | Han and Lara!? You ol' space dog... |
| | |
| --- | --- |
| | |
| Dragon Ball Z! | Those crazy people at the TokyoPop booth. They were the ones that recognized me as Johnny from DDR. :) |
Who are you gonna call? Ghostbusters!
Toxie at the Troma booth.
American Maid!
Also very patriotic!
From Princess Mononoke
Vash from Trigun
From Hellsing
Parappa the Rappa
Brak from Space Ghost Coast to Coast
Faye Valentine from Cowboy Bebop
From Noir
Sailor Senshi
Rei from Neon Genesis
Vampire Hunter D
Oh my god! It's Rainbow Bright!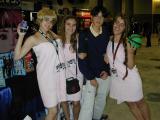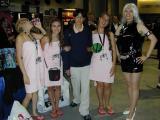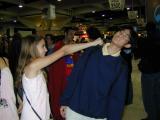 It's a group from Love Hina!
Ok, I think it's time to get out of my HMO...
Who said cheerleaders has to be good and sweet? :)
Those tatoos are really cool!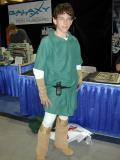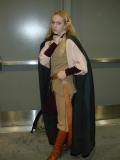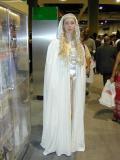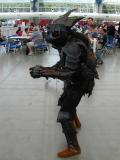 Some Lord of the Rings Cosplayers
| | | |
| --- | --- | --- |
| | | |
| A gaggle of Klingons | I don't know what it is... but I like it. :) | Ooooh fuzzy... |
| | | |
| Trinity from the Matrix | Yah, this is what happens when people don't shower when going to a convention. | Some of the more amazing costumes that don't fit any comic or anime catagory. |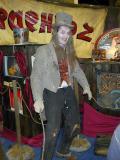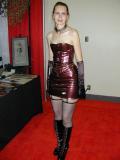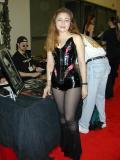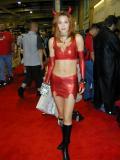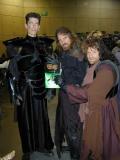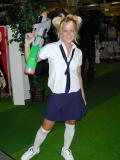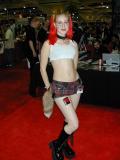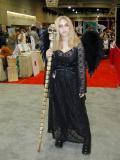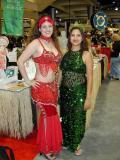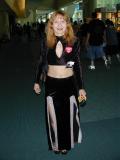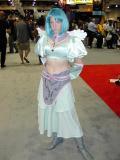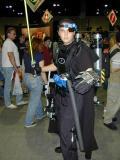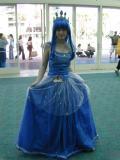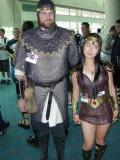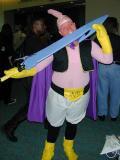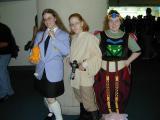 ---
Home : Photos : 2002 Comic Con Pictures : Page 2